Composite Fillings: Things To Do Before The Procedure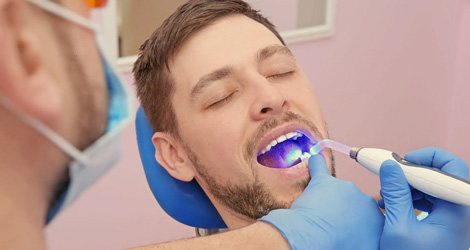 When faced with a dental cavity, choosing the right type of filling is a crucial decision. Composite fillings are a popular choice due to their natural appearance and durability. However, before getting a composite filling, there are some essential considerations and steps to take.
Consult with your dentist:
The first and most critical step is to consult with your dentist. A dental professional will thoroughly examine your tooth to determine the extent of the cavity and recommend the most appropriate treatment. They will consider factors such as the size and location of the cavity and your oral health history.
Understand the procedure:
Before getting a composite filling, it's essential to understand the procedure. Your dentist will explain the process, which typically involves the following steps:
Numbing: Local anesthesia is administered to ensure a painless experience during the procedure.
Removal of decay: The decayed portion of the tooth is removed, leaving a clean space for the filling.
Bonding: The composite resin material is carefully placed in layers and bonded to the tooth.
Shaping and polishing: Your dentist will shape the filling to fit your tooth's natural contours and polish it to provide a smooth, natural appearance.
Discuss material and color options:
Composite fillings come in a variety of colors to match the shade of your natural teeth. Discuss with your dentist the most suitable color option to ensure a seamless and aesthetically pleasing result.
Dental insurance verification:
If you have dental insurance, it's essential to verify your coverage for composite fillings. Your dentist's office can help you understand the cost and determine if any portion of the procedure will be covered by your insurance.
Plan for recovery:
Composite fillings typically have a quick and straightforward recovery process. After the procedure, you may experience temporary numbness and mild discomfort. Be prepared for these sensations and plan accordingly, such as avoiding hot or cold foods and drinks until the numbness wears off.
Arrange transportation:
If your dentist administers local anesthesia for the procedure, you may not be fit to drive afterward due to temporary numbness. It's wise to arrange transportation to and from your dental appointment.